This Just In: Michigan Jumps 13 Spots in CNBC's Top States for Business Ranking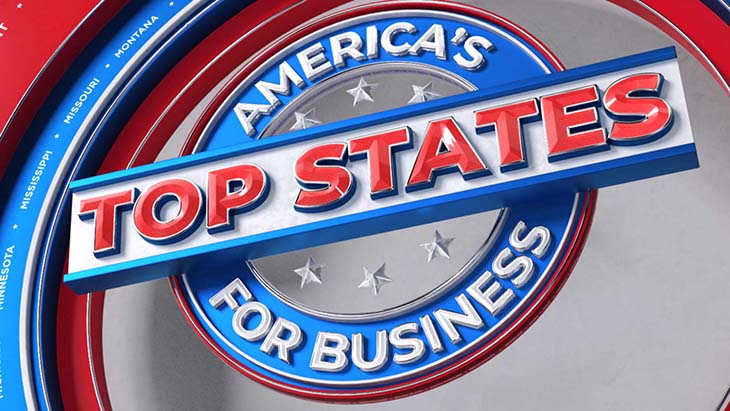 In CNBC's Top States for Business annual ranking, Michigan landed the #11 spot, marking a 13-spot improvement in the ranking from 2019. Michigan increased its scores in education and infrastructure, with high scores in the categories of technology & innovation, cost of living and cost of doing business helping drive the jump in the ranking.
"By ensuring critical relief to small businesses throughout the state during the pandemic, and keeping a focus on long term economic growth in the state, Michigan is in a position to not only recover, but thrive as we continue our efforts to jumpstart the economy," said Governor Gretchen Whitmer. "We are excited to see the impact of these efforts reflected in CNBC's Top States for Business Ranking as we keep that momentum going by getting people back to work across the state."
The annual ranking, which was last released in 2019, evaluates 10 broad categories of competitiveness, in part based on issues states have identified as the most important in business attraction efforts. In 2021, cost of doing business and infrastructure categories took on increased importance in the ranking – both areas Michigan excelled in.
According to CNBC, "Truly competitive states prize innovation, nurture new ideas, and have the resources to support them," and Michigan once again scored high in the technology & innovation category, which looks at factors including patents issued per capita and the vitality of each state's technology ecosystem based on people, companies, and investment. With world's largest tech companies including Amazon, Microsoft and Google investing in Michigan, the state is also home to home to hundreds of startups across a broad cross section of the tech world.
For example, Duo Security, which was born and bred in the state has remained committed to staying in Michigan and hiring and training talent in the state, even after its acquisition by Cisco. The state's efforts to strengthen its tech and cybersecurity talent pipeline even further have helped drive that decision.
Announcements in the past month demonstrate the continued growth of investments in Michigan in the tech sector, as well as other focus industries including manufacturing and mobility. Projects include:
Key professional service industries in the state, like Rocket Mortgage in Detroit, national multi-channel mortgage loan originator and servicer Homepoint in Ann Arbor, and global insurance provider Acrisure in Grand Rapids, among others, are also continuing to grow and find success in the state. Additionally places like the Medical Mile in Grand Rapids – home to Perrigo's new North American corporate headquarters – are strengthening the life sciences sector in the state.
"From our strengths in technology and innovation to a business-friendly environment and the Pure Michigan quality of life, Michigan has what it takes to build a championship economy," said Quentin Messer, Jr. CEO of the Michigan Economic Development Corporation. "CNBC's Top States for Business Ranking shows we are moving in the right direction with a 13-spot jump to #11. This is significant progress, but trust and believe we will not stop working alongside our regional and industry partners to put Michigan in that #1 spot and to ensure all Michiganders are realizing the full benefit of our thriving economy."
Last week, financial marketplace Credible ranked Michigan as the #2 state in the nation for post-pandemic economic recovery, pointing to Governor Whitmer's economic recovery initiatives – which provide the foundation of the Economic Jumpstart Plan, including critical support for small businesses including startups and main street businesses – as a key factor driving that recovery.
To learn more about why businesses are choosing to invest and grow Michigan visit www.michiganbusiness.org/why-michigan
For more Michigan economic development news, visit www.michiganbusiness.org/news.
About Michigan Economic Development Corporation (MEDC)