Multimatic establishing autonomous vehicle driving simulation center in Novi, investing $7.8 million
• Project creates 50 high-tech, high-paying jobs • Facility will be first of its kind in North America • Development underscores Michigan's leadership position in development of autonomous vehicle technology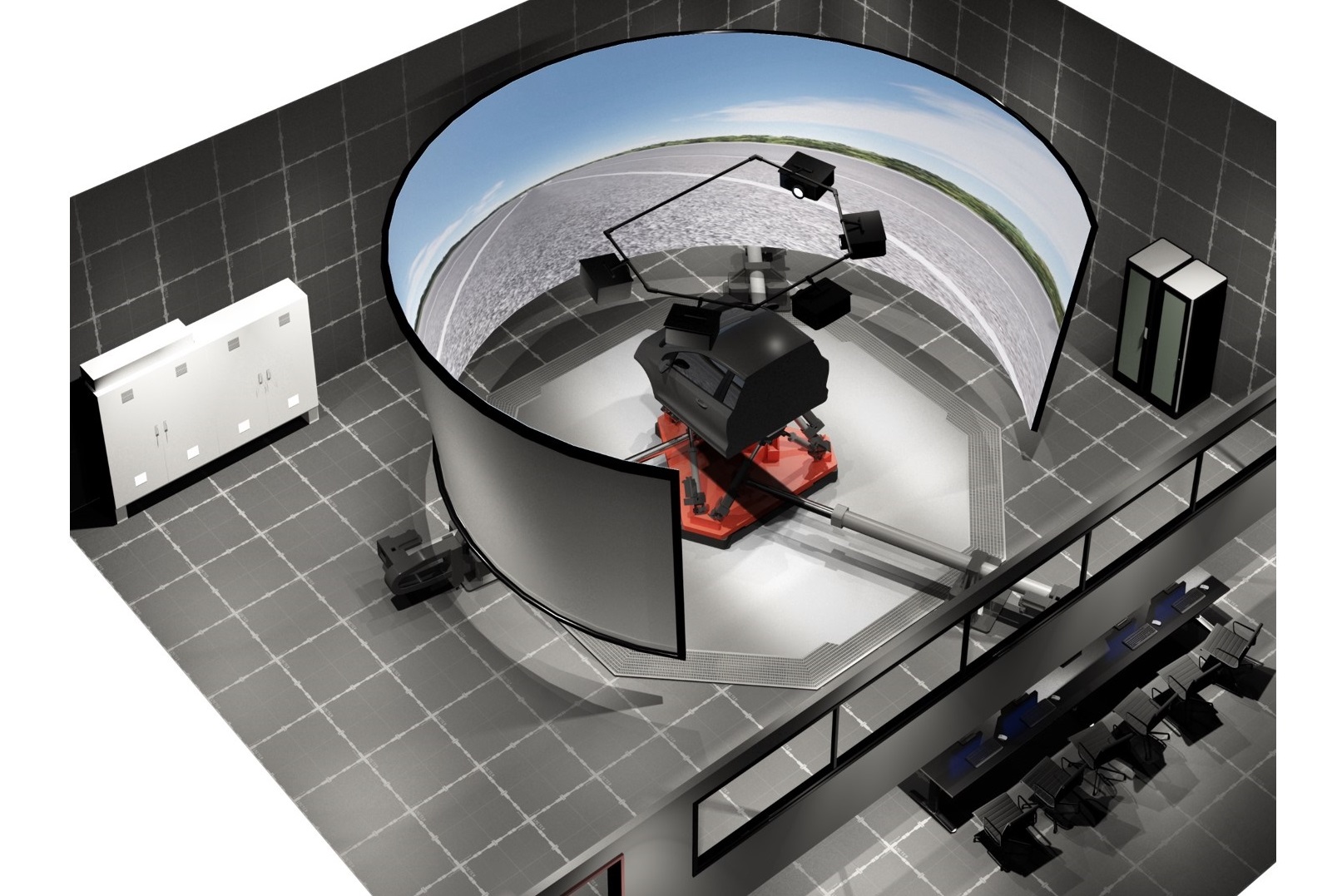 LANSING, Mich.– Multimatic Sales & Marketing, Inc. is establishing an advanced vehicle development and driving simulation center in Novi with support from the Michigan Strategic Fund, the Michigan Economic Development Corporation announced today. The company is a subsidiary of Multimatic Inc., a global supplier of engineered components, systems, and services to the automotive industry.
The project, the first of its kind in North America, is expected to generate total private investment of $7.8 million and create 50 jobs.
Multimatic plans to bring a state-of-the-art driving simulator to Michigan, known as SimCenter, where the company will design, develop and deliver industry leading technologies related to hybrid and electric vehicles more quickly. The facility will be located in the city of Novi and will operate as an extension of Multimatic's current driving simulators in Canada and England.
"The new SimCenter facility in Michigan means excellent jobs for our residents and further establishes the state as a hub for innovative vehicle solutions," said Jeff Mason, CEO of Michigan Economic Development Corporation, the state's chief marketing and business attraction arm that administers programs and performs due diligence on behalf of the MSF.
"We welcome Multimatic's commitment to Michigan and becoming a key contributor to the state's expanding autonomous vehicle supply chain. We're pleased to work with our local partners and support this investment, and we look forward to working with the company as it continues to develop and design next-generation vehicle technology."
The center will allow Multimatic to conduct its own internal R&D and will include expanded space for operations including equipment test cells, a control room, conference rooms and a test property preparation area. The facility will be optimized to meet customer demand for rapid, cost-effective development of next-generation vehicle systems with features such as driver assistance and autonomous operation.
As a result of the decision to expand and add jobs in Michigan, Multimatic has been awarded a $603,500 Michigan Business Development Program performance-based grant. Michigan was chosen for the expansion over a competing site in Canada.
"Multimatic is optimistic about the growth and opportunity present in the Southeast Michigan area. We are grateful for the support throughout the state of Michigan; the MEDC, Oakland County, and the city of Novi have been tremendous partners throughout our selection process," said Multimatic President and Chief Operating Officer Raj Nair. "With such strong community backing, we look forward to leveraging VI-grade's state-of-the-art simulator technology and introducing its capabilities to the North American market."
The Novi City Council will be considering an abatement application through the PA 198 property tax abatement program. Individuals interested in careers with Multimatic should visit https://careers.multimatic.com/.
"The opportunity to host Multimatic's SimCenter would, once again, place Novi on the map as a leader in the development of autonomous vehicle technology," said Novi Mayor Bob Gatt. "Michigan is the birthplace of the American auto industry and a first of its kind facility such as the SimCenter would continue that proud tradition."
Multimatic Inc., founded in 1984, is a global corporation that provides engineered components, systems and services to the automotive industry. Multimatic's core competencies include the engineering and manufacturing of complex mechanisms, body hardware, suspension systems and body structures, as well as the design and development of lightweight composite automotive systems. In addition, Multimatic delivers niche vehicle design, development and production for road and race applications. Headquartered in Toronto, Canada, Multimatic has manufacturing divisions and engineering facilities in North America, Europe and Asia, and alliance relationships with partners around the world. For more information please visit www.multimatic.com.
"We thank and congratulate Multimatic on its decision to locate its state-of-the-art driving simulator in Novi," Oakland County Executive L. Brooks Patterson said. "Our county is home to many of the global leaders in autonomous vehicle technology and Multimatic's SimCenter is at the forefront. We appreciate their investment in Novi and are anxious to see the innovations they bring to this rapidly evolving field."
About Michigan Economic Development Corporation (MEDC)