Friday's LiveWorkDetroit Connects Detroit Employers with Entrepreneurial Talent
Tuesday, November 15, 2011
LiveWorkDetroit serves college graduates and young professionals to tap into top talent
Lansing—Recent college graduates and students as well as new professionals with entrepreneurial skills and a desire to kick off their careers in Detroit will connect with Detroit area employers on Friday, November 18 at the next LiveWorkDetroit networking event.
"LiveWorkDetroit is fast becoming one of the best ways for Detroit business leaders to tap in to top talent," said Mike Finney, President and CEO of the Michigan Economic Development Corporation. "These young entrepreneurs are not only highly skilled, they embrace both the challenges and the opportunities Detroit's resurgence offers, and bring a boost of energy and drive to the city of Detroit."
Hear from 16 young Detroit professionals, including LiveWorkDetroit Program Manager Michelle Elder, as they describe why Detroit is the most relevant and engaging city for young professionals who want to make a difference. "I am Detroit" was produced by Detroit Challenge, an initiative to attract and retain young talent and to develop and rejuvenate the Detroit's core into an attractive, urban center that will strengthen the surrounding region.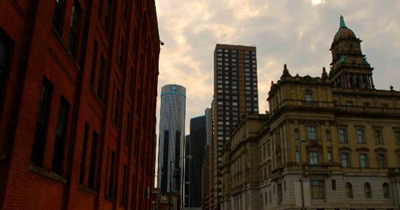 LiveWorkDetroit is an MEDC initiative designed to connect Michigan's college graduates to Detroit job opportunities and promote the city of Detroit as a preferred post-graduation talent destination. The first LiveWorkDetroit event took place on March 25, 2011 and brought 5 charter buses of over 200 students from 20+ universities and colleges from across Michigan.
While Friday's LiveWorkDetroit event will host employers from a wide range of Detroit industries and participants with a variety of job skills and interests, the event will feature job seekers looking for entrepreneurial opportunities in fast-growth companies and start ups, inspirational non-profits, and government service.
Along with the opportunity to network with Detroit employers, LiveWorkDetroit participants will tour iconic landmarks and cultural institutions, signature Detroit neighborhoods and nightspots, and affordable places to live, shop, and play.
The resurgence of Detroit and Michigan's economy is making headlines around the country:
College students and recent graduates can register for LiveWorkDetroit at www.michiganbusiness.org/LWD. The $15 registration fee covers all activities including transportation, lunch, and the tour of the city. View the November 18 LiveWorkDetroit agenda here.
About Michigan Economic Development Corporation (MEDC)