The Great Outdoors: Michigan's Growing Outdoor Recreation Industry
The Michigan Office of Outdoor Recreation Industry is charged with supporting and growing the outdoor recreation lifestyle economy of the state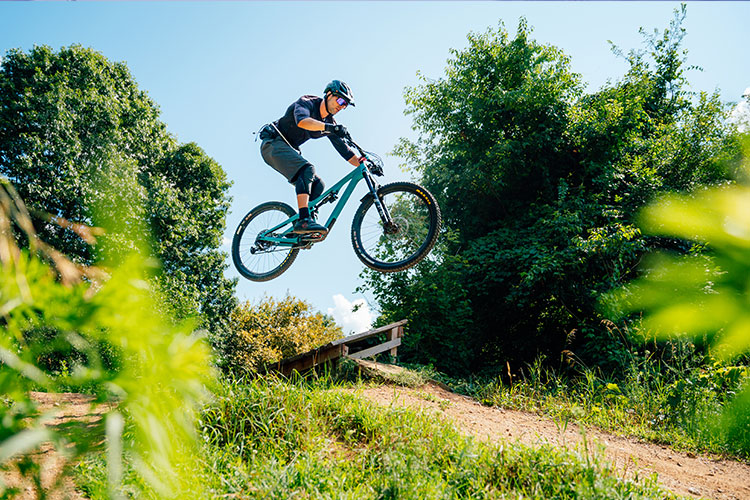 Outdoor recreation has long been known for playing an important role in Michiganders' quality of life, leisure time and health. But increasingly, the businesses and industry partners that design, test and produce outdoor recreation gear and vehicles are also being recognized and supported for the role they play in creating jobs, attracting investment and sparking community vitality.
Created in May 2019, Michigan's first-ever Office of Outdoor Recreation Industry works with industry partners from many sectors to identify and grow those businesses, anticipate emerging trends, create effective policy and elevate outdoor recreation business opportunities and resources across Michigan.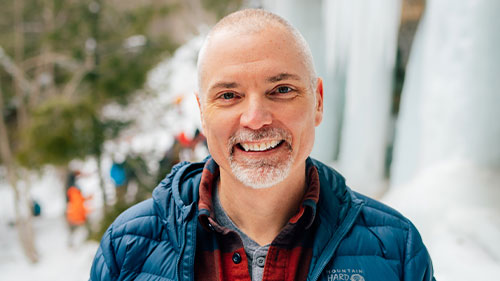 Brad Garmon was named Director of the Office of Outdoor Recreation Industry in September 2019, when the Office was created at the Department of Natural Resources.
Prior to his position, Garmon served as the interim Executive Director of the Michigan Environmental Council, where he focused on improving public policy to protect the Great Lakes, sand dunes and forests of the state by forging stronger connections between outdoor recreation, economic development and natural resource stewardship.
In October 2022, the Office of Outdoor Recreation Industry moved to the Strategy and Economic Competitiveness division within the Michigan Economic Development Corporation (MEDC), to continue to strengthen the state's focus on retaining and attracting outdoor recreation businesses and products.
Since its inception, the Office of Outdoor Recreation Industry has aimed to help Michigan retain and grow the state's outdoor industry manufacturing, attract new companies and talent and embrace innovation within the growing industry.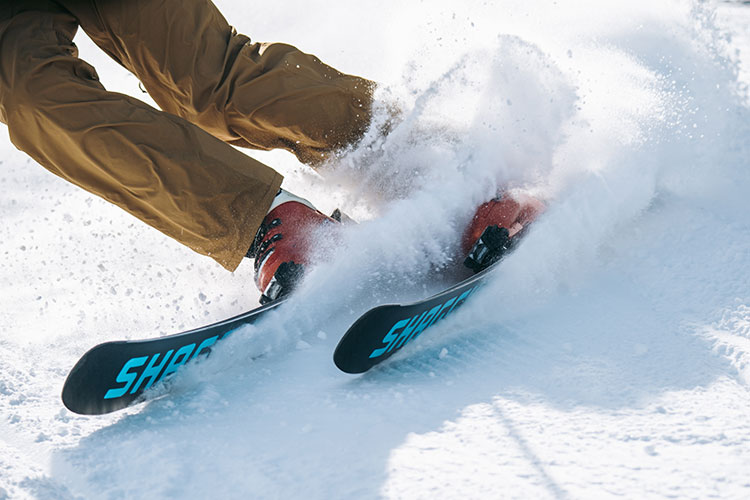 Michigan's Outdoor Recreation by the Numbers
The U.S. Department of Commerce's Bureau of Economic Analysis (BEA) has released economic data for 2021 exhibiting outdoor recreation's powerful and positive economic impact on the U.S. economy. The outdoor recreation economy in Michigan grew an impressive 15.4 percent from 2020 to 2021, according to the BEA Outdoor Recreation Satellite Account. This year's report shows that outdoor recreation creates $10.8 billion in value added for Michigan and includes nearly 110,000 jobs in a wide range of occupations and skills, including design and manufacturing, retail sales, and hospitality. This is the largest recorded measure for Michigan since the BEA started calculating the size of the outdoor recreation economy in 2012.
Michigan offers more than eight million acres of publicly accessible lands, 12,000 miles of state-designated trails, and enviable Great Lakes, rivers and streams. These resources provide nearly endless opportunities to get outdoors and enjoy nature, and also provide a rich opportunity to research, test and design the gear, accessories and vehicles that get people outdoors.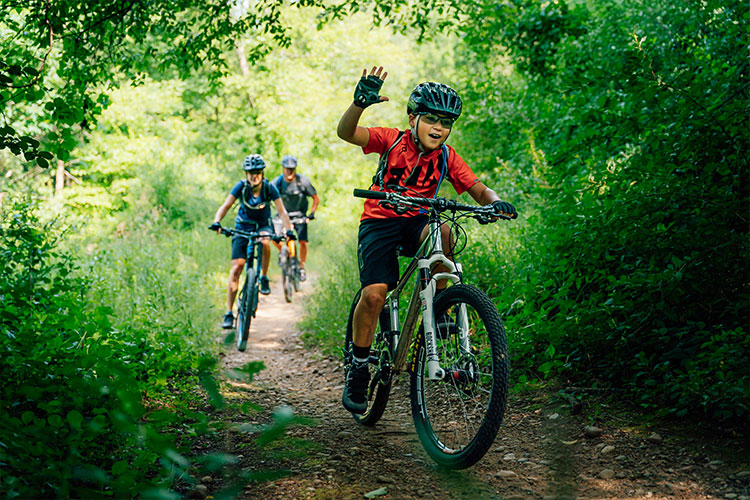 An AIM Toward the Future
As part of the Office of Outdoor Recreation Industry's strategy to connect Michigan's supply capabilities to outdoor recreation industries, the Office began working with MEDC's Pure Michigan Business Connect (PMBC) on supplier summits in 2021. The Office connected with national manufacturing trade associations, including the National Marine Manufacturers Association and the Motorcycle Industry Council, to host virtual matchmaking events showcasing Michigan suppliers.
With in-person events returning following the pandemic, Garmon says the goal was to take this strategy to where the industry meets to continue highlighting Michigan companies on a national and world stage. At the same time, regional partners from The Right Place and Northern Lakes Economic Alliance (NLEA) were interested in doing pitch contests.
In October 2021, PMBC hosted a pitch competition focused on West Michigan businesses with West Michigan's The Right Place, and in February 2022, an outdoor industry pitch competition was held at Boyne Mountain in partnership with NLEA and a regional partner group comprised of the Boyne City DDA, Charlevoix Chamber of Commerce, Charlevoix DDA, Cheboygan DDA and the Petoskey Regional Chamber of Commerce.
Among the several competing companies, the top scoring awardee was powersports company 10 Pines Ranch from Mancelona. Putting together the contest prize package, the Office wanted to give Michigan the opportunity to showcase itself to powersports trade associations and offer the winner the opportunity to gain exposure and visibility at a trade show.
This led to Michigan's presence in the Made in America Pavilion at the American International Motorcycle Expo (AIMExpo) in Las Vegas, North America's largest Motorcycle and Powersports Tradeshow and Lifestyle event with international reach. In February 2023, Michigan was the only state entity to attend AIMExpo, proving the state's interest in connecting with companies from across the globe and pride in what Michigan has to offer to the outdoor recreation industry.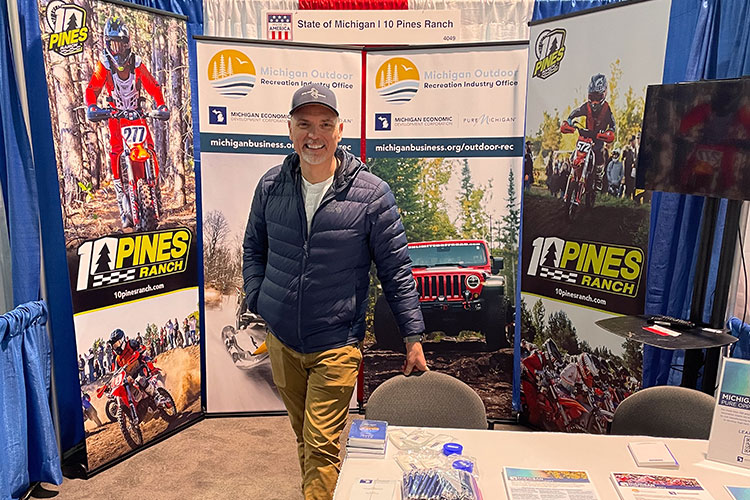 "The Michigan team at the show included Tommy McDonald, a KTM dealer from Traverse City, whose 10 Pines Ranch is Northern Michigan's premier off-road racing and training facility," said Tino Breithaupt, managing director of regional prosperity for the MEDC, who attended with show with Garmon as part of the Outdoor Industry Office exhibit.
"We also had David Ollila, entrepreneur and founder of Shophouse Park, a new recreation and community experience center focused on supporting outdoor product innovation in the mobility and off-road sector that has garnered significant national attention and the financial backing of the Michigan Strategic Fund. This was a significant showing of the many assets that Michigan has to bring to the powersports industry as it transitions to a more electric and mobility-minded sector."
The show generated national attention for Michigan, including an article, "Michigan Showcases How a State Can Boost Powersports Jobs and Businesses," that was distributed to approximately 10,000 powersports industry leaders, supporters and press across the world through the Motorcycle Industry's Ride Report newsletter.
Garmon plans to seek out more of these opportunities to work with PMBC and regional partners on future events to further uplift Michigan companies within the outdoor recreation space.
"The partnership between PMBC and the Office of Outdoor Recreation Industry has been critical in promoting the success of Michigan businesses in the outdoor recreation industry," said Tanya Markos-Vanno, PMBC Development and Operations Manager at MEDC. "By working together, we have organized several successful pitch competitions that have allowed Michigan companies to showcase their innovative products and services to a broader audience. We are incredibly proud of these pitch competitions' success and their impact on promoting Michigan's outdoor recreation industry. Moving forward, PMBC remains committed to working with the Office of Outdoor Recreation Industry and other partners to support the growth and success of Michigan businesses in this dynamic and growing industry."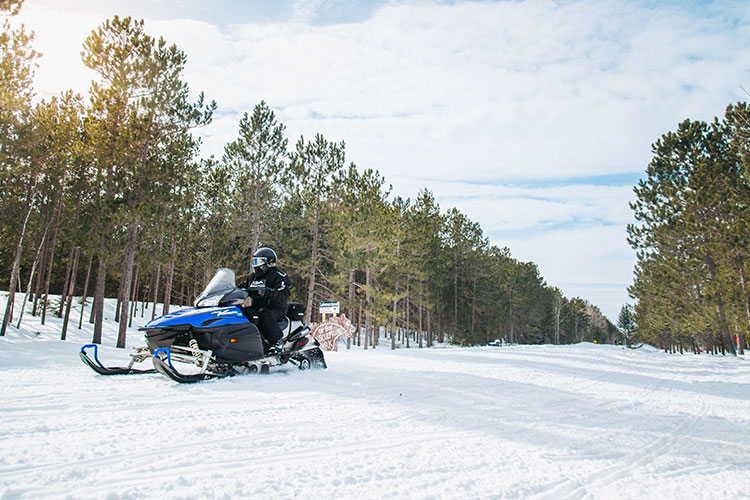 Working in Tandem with MEDC and Travel Michigan
While at DNR and now as part of the MEDC, Garmon and the Office of Outdoor Recreation Industry has always prioritized collaborating with a variety of MEDC people and programs, including the business development team, the Office of Future Mobility and Electrification (OFME) and the Entrepreneurship and Innovation (E&I) team, to work toward the common goal of promoting Michigan as a destination for business, innovation and talent.
"I've worked with OFME a lot, and we've done quite a bit of work connecting to the SmartZones," said Garmon. "A Fellow from the University of Michigan's MBA program worked with me, and we tapped Fred Molnar and the E&I team to pull SmartZone data and see how many outdoor products were coming through the SmartZone ecosystem. There are innovative outdoor recreation companies being supported today in every Smart Zone across the state, and the outdoor sector is increasingly attracting significant venture capital and seed funding."
The opportunity for supporting innovation within the outdoor recreation sector is now recognized and supported by a variety of programs in the state, and regional leaders are also increasingly mapping their assets in recreation, innovation and production to attract and growth key sectors.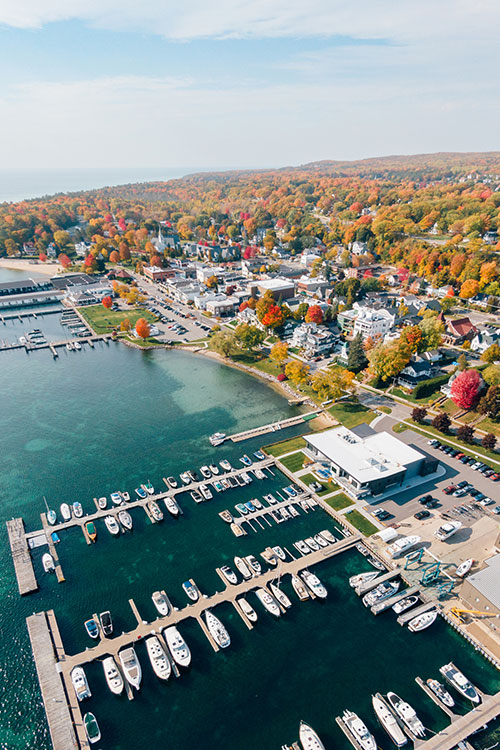 For example, in April 2023, Gov. Whitmer announced the Fresh Coast Maritime Challenge, a first-of-its-kind program in the United States that puts Michigan at the forefront of future-proofing sustainable maritime transportation including recreational boating activities and marina innovation, as well as commercial activities on the Great Lakes.
The Office of Outdoor Recreation Industry is among the partners working with OFME on the initiative, alongside Traverse Connect, Michigan Department of Environment, Great Lakes, and Energy, the Michigan Department of Transportation and the Michigan Department of Natural Resources.
Garmon and his office have also worked with MEDC's Economic Development Incentives and Services Team on hosting presentations for communities to help them think about their assets not just from a recreational enjoyment perspective, but from a production and recreational development standpoint as well.
And while touting the splendors of Pure Michigan is a shared objective for the Office of Outdoor Recreation Industry and the Travel Michigan team, Garmon says the distinction between the two comes down to audience.
"While Travel Michigan is focused on the people who might come and visit and enjoy Michigan, my audience is more the outdoor recreation product market – the folks who design, create, develop and build outdoor recreation products," Garmon said. "There is a lot of overlap because those folks are also interested in the consumer, but there's a step between there where I'm partnering with the industry to see their consumer data and trends to help them meet those demands, while also helping them meet their production and design needs."
Garmon says the Office of Outdoor Recreation Industry is about expanding the value proposition of outdoor recreation in Michigan to be not only travel and tourism, but also year-round base jobs, as well as production and design. "It's just taking the same thing but expanding who is investing around that beautiful landscape and those trails. There's a subtle difference because I'm not doing it differently. I'm just doing it to a different audience for a different outcome."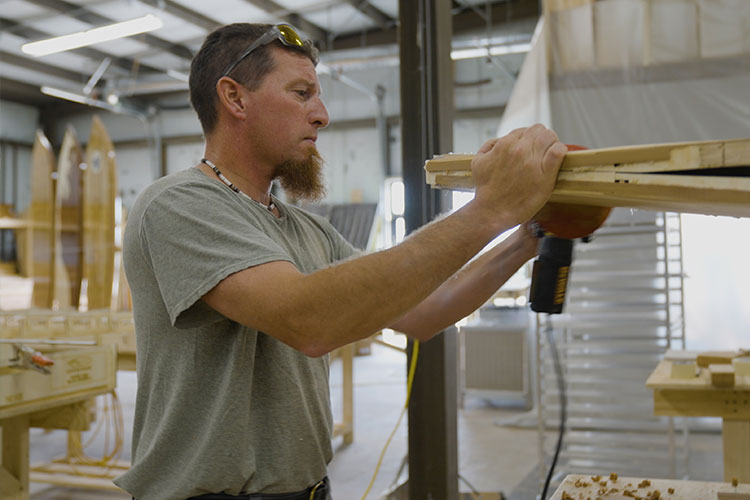 Leading the Coalition
On the heels of the Outdoor Recreation Industry Office's move to the MEDC in October 2022, Michigan gained further industry influence and recognition when Garmon was elected to chair the national outdoor industry Confluence of States coalition for 2023.
The Confluence of States is a national nonpartisan coalition of states working together with outdoor recreation industry to support four pillars identified as critical to the future of the outdoor economy: conservation and stewardship; education and workforce training; economic development; and public health and wellness. Outdoor recreation industry leaders from around the country gathered at the Outdoor Media Summit in Nevada in November 2022 to elect organizational leadership, discuss key issues affecting outdoor recreation and strategize about the continued advancement of the outdoor economy.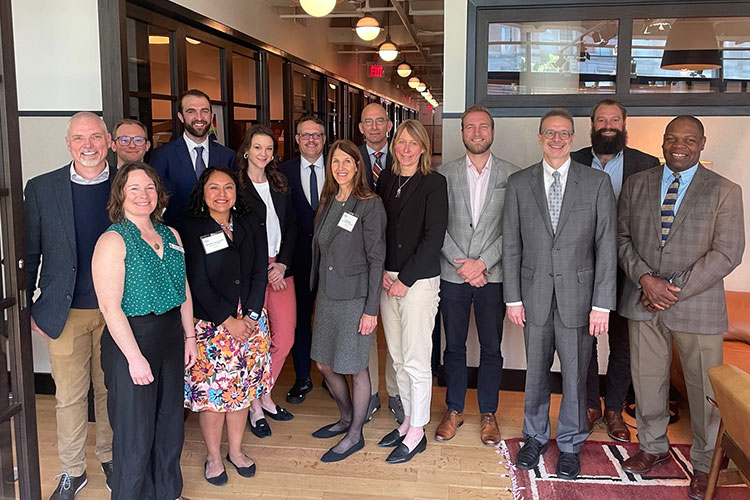 "The outdoor industry nationally is maturing," said Garmon. "The Confluence of States is only a few years old. Michigan joined in 2019 and were part of the second group of states to sign on, but the first and still only member state from the Great Lakes region. Now there's 16 states, so it's a movement that is growing nationally, and we're on the front lines of how states interact with the national outdoor economy. As the chair, I not only get to set the direction of this group but also demonstrate that Michigan deserves national visibility and has expertise and provides value to this specific industry. It's been a really good opportunity."
In April 2023, Garmon joined other members of the Confluence of States in Maryland and Washington D.C. for the group's annual spring convening. The Confluence met with Dennis Alvord, Deputy Assistant Secretary for Economic Development and Chief Operating Officer for the U.S. Economic Development Administration (EDA) and Daria Daniel, Congressional Affairs Specialist for EDA, to share examples of how EDA funding impacts their local communities and how they leverage the power of the outdoor recreation economy in their states.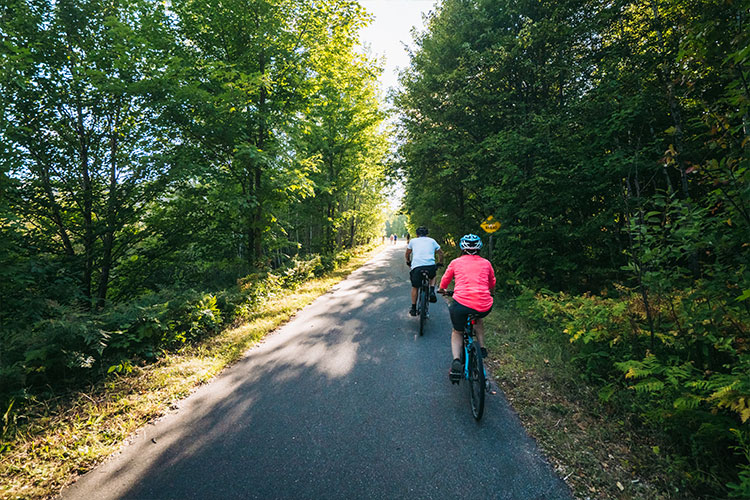 Looking at the Road Ahead
With additional presence at national tradeshows and events – from Outdoor Retailer in Utah to the International Boat Exposition in Florida – the Office of Outdoor Recreation Industry plans to make key connections and raise awareness about Michigan's suppliers within the subsectors of the outdoor recreation industry.
"We're seeing opportunities to go to the business-to-business trade shows where they look at innovative new products and give out awards, so I'd say we're testing the waters," said Garmon. "If you put the outdoor economy into these different subsectors, we are going to try to showcase and pull together the assets and capabilities of the state and showcase that directly to them, depending on what their needs are. We're looking for opportunities where the industry gathers to talk shop, to look at new products and to go over supply chain needs. We want to make sure Michigan is on their radar wherever we can."
Learn more about the Office of Outdoor Recreation Industry and find out why Michigan is the home for Pure Opportunity at michiganbusiness.org/pure-opportunity. You can also learn more about the Office of Outdoor Recreation on The Michigan Opportunity Podcast.
Contact Us